Get your free copy of "9 Common Mistakes Made By Entrepreneurs, Start Ups, And SMEs In Ireland"
Discover 9 common mistakes made by entrepreneurs and start ups:
Using the wrong legal structure
The critical thing that's more important than profit
Failing to manage human resources properly
The questions you should be asking when acquiring a business premises
The most important questions to ask when considering a franchise
A poor, or no, business plan and the 7 things that must be included
The problems that arise from TUPE regulations
The problem for minority shareholders where there's no shareholders agreement
Some essentials you shouldn't skimp on when starting up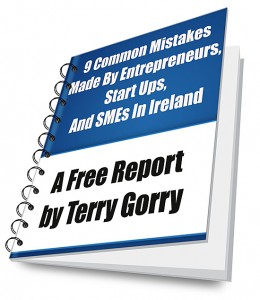 Sign up below.
Instant access. We respect your privacy.
Terry Gorry & Co. Solicitors, Main Street, Enfield, Co. Meath