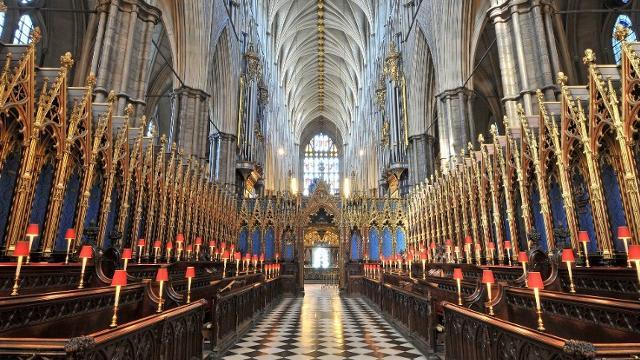 I attended Evensong in Westminster Abbey last week.
Evensong has been sung, celebrated and offered up in worship on the site of Westminster Abbey for over 1,000 years, originally by the Benedictine monks who came to the site in the tenth century.
For me, though, it was a free way to get into Westminster Abbey as religious services don't have an entry fee-the regular visitor entry fee is £20.
Lest you think I am a complete cheapskate I did go back some days later, bought a ticket and did the tour myself. And I would strongly recommend it.
I wondered afterwards, though, would I have bought the ticket had I not got in free in the first instance.
And I also gave some serious thought to things you can do in your business which doesn't cost you a cent but offer serious return on the small investment of time and/or effort.
I noticed two things in my own business which I did last week, and which are incredibly effective to ensure satisfied, loyal clients/customers.
As I walked back to my office at lunchtime I noticed a client of mine waiting for the lights to change to cross the road. I had drafted wills for her and her husband and a letting agreement for her daughter. I quickened my step and got to her before she crossed the road and asked her had her daughter any difficulty with her new tenant. She was happy to report that there were no problems.
And I think she was also happy that I was concerned enough to make it my business to enquire were things going alright with the new letting.
Now, this isn't rocket science, but if I had not made it my business to speed up to reach her before she crossed the road we would not have had this pleasant encounter.
And speeding up to meet this lady didn't cost me a cent.
Are there similar opportunities-cost free ways to impress existing clients or perhaps attract new ones- in your business? Marketing your business doesn't have to cost a fortune each and every day, you know.
A couple of days later I had a man in the office who was buying a house and had, remarkably, saved the entire price of the house to buy his first property in Ireland.
But he was a bit worried about the other costs such as stamp duty, legal fees, Land Registry fees which might leave things a bit tight for him financially, especially in the early days.
He had tried all the banks but none would lend to him even though he was in the same job for nearly 10 years and had managed to save well over €100,000 in that time.
So, I picked up the phone and explained the situation to a bank manager contact of mine who indicated she would be only too happy to meet this man the next day. My potential client was delighted and, again, this action of mine did not cost a cent and only took 60 seconds for the phone call.
Another way of promoting yourself or your business, and one which I'm not so good at, is to smile regularly and often at potential clients, particularly when you first meet them.
And it too is completely devoid of any cost.
We all know the huge, positive impact created by service staff who greets us in shops or restaurants or pubs or hotels with a broad, genuine smile.
So, there you have it-three free things to help you grow your business:
Care for your clients/customers, and show empathy
Do a good turn if you can
Smile.
Are there other things you can do in your business which are as cost effective as these?
Think about it, and you will almost certainly find some more to help you grow your business