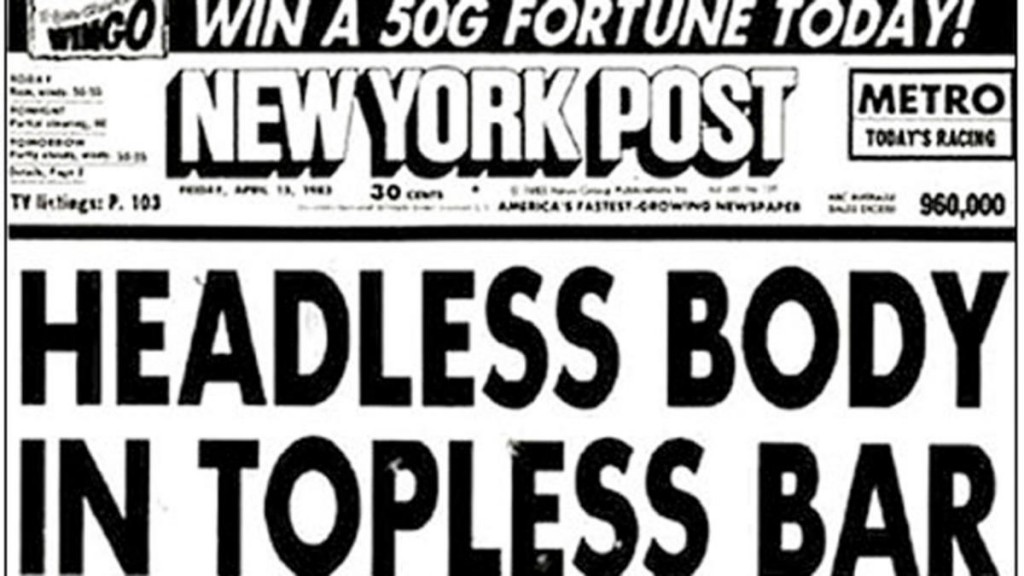 Attention.
It's a scarce (and valuable) commodity.
Especially for small businesses with limited budgets.
The tabloid newspapers fight for attention every single day in an ultra-competitive market.
The "Headless Body in Topless Bar" headline is one of the more lurid and attention grabbing newspaper headlines employed by a tabloid newspaper in New York, the "New York Post".
As a small business owner you face the same challenge of getting the attention of your potential customer.
She's busy. She has 1001 things going on and competing for her attention.
You throw away scarce resources if you don't use the tried and tested principles of smart, persuasive writing in your marketing materials.
Are you buying ads in local newspapers, parish newsletters, magazines, national papers?
Or you may be utilizing social media channels such as Facebook, Twitter, LinkedIn to get your message out.
Regardless of where or how you choose to spread your message, boring simply won't cut it.
You won't be heard and your efforts will be swallowed up in a sea of noise and competing distractions like Jonah being swallowed up by the whale.
To have any chance of growing your business, you simply must win the attention of your ideal customer.
Once you do you need to deliver value on behalf of your business.
But you do need to gain that attention first.
Letting the reader or internet surfer know what is in it for him/her is vital. And you must do it quickly-at a glance, in fact.
Because you have a very limited time within which to do it, especially on the internet.
The best way to get your reader's attention is to offer her a benefit for reading.
Stimulating her interest and curiosity works too.
When you combine curiosity and a benefit for the reader you will be on a winner in terms of getting her attention.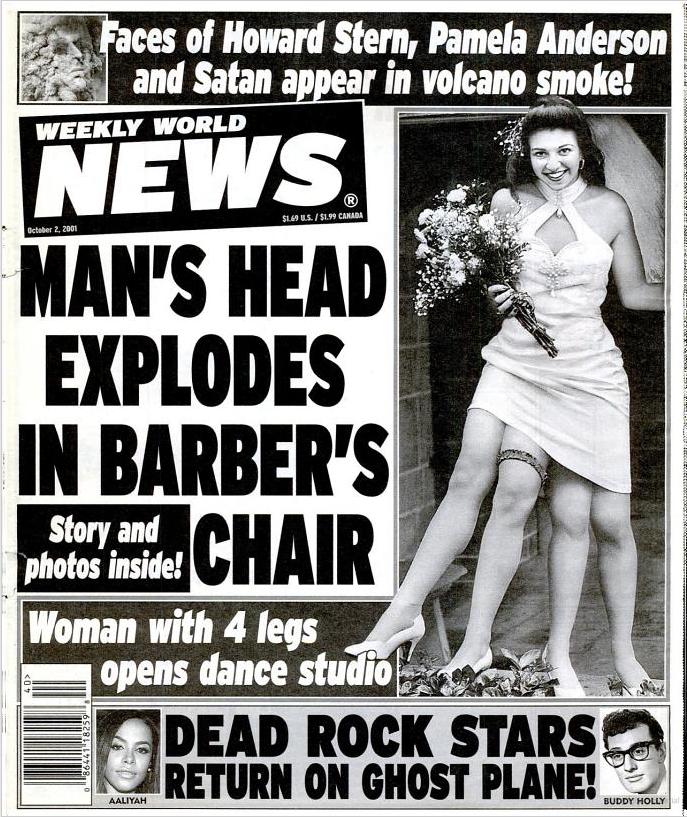 "Man's Head Explodes in Barber's Chair" or "Read My Latest Blog Post" or "New Content"
80% of people who land on your website will glance at the titles of your content. Only 20% will then go ahead and actually begin to read the full article or post.
And if you don't maintain their interest too, the number of people who read all you have to say can be tiny.
The benefit of good titles is that what you have to say gets read.
Drab, uninteresting, boring titles will see your content being swamped and ignored in a sea of noise on the internet.
The internet can be a distracting cacophony of noise.
Facebook, Twitter, Pinterest, LinkedIn, YouTube are all competing for the attention of your reader or potential client.
Telling people on a social media site to "Read my latest blog" or "New Content" will not cut it.
Not unless you are a top celebrity.
Nobody cares. (Sorry, but that's the reality).
Sources of Great Titles
If you are wondering where to get ideas or examples of great attention grabbing titles look no further than
Tabloid newspapers generally
The National Enquirer
Cosmopolitan
Men's Health
Sunday World
The Purpose of your Title
The objective of your title is to do only one thing-to get the reader to read the first sentence.
The objective of your first sentence is to get the second sentence read.
And so on.
You won't do this by being boring.
You really do need to gain and hold the attention of your reader, no matter what location of your message.
(If you need persuasive writing for your business, whether online or offline, or online marketing to grow your business, you may be interested in this).