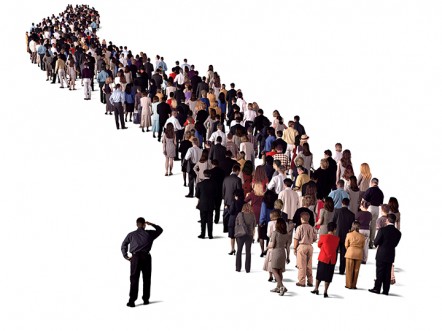 Holy s**t!
That was my son's reaction when I showed him the Facebook page.
Do you know the way young people know everything?
The way they are all full of piss and vinegar?
My son's 19, so anything that would impress him in relation to social media is worth a second look.
And if you are a business owner, or thinking about starting up a business, or you need to sell a product or service this piece about what I showed Paddy will be useful.
Sounds good? Let's take a look.
Firstly, we need to understand and recognise social proof.
Social Proof
Wikipedia defines social proof as
Social proof, also known as informational social influence, is a psychological phenomenon where people assume the actions of others in an attempt to reflect correct behaviour for a given situation.
If you have teenage kids you will know that when they tell you all their friends are going to the concert, or all their friends have a particular brand of runners, or football boots, or other brand you will have to start reaching for your purse or wallet.
Because your kids won't want to be left out. They won't want to be seen as socially gauche, or nerdy, or geeky, or "uncool".
And you won't want that either.
Social proof was described as one of the 7 principles of persuasion by Dr. Robert Cialdini in his seminal work, "Influence-The Psychology of Persuasion". At its most basic Cialdini recognised that we are hugely influenced by what others have bought and approved of.
Another example of social proof at work is when you are invited to a party. There are two sure things:
You don't want to go if nobody else is going, and
You don't want to be first.
So, what's this got to do with the Facebook page I showed Paddy?
Let me explain.
I have this Facebook page about employment law in Ireland. There is quite a lot of useful information, links to articles, videos, employment related stories in the news etc.
When someone lands on the page, and they are researching an employment related problem, one of the first things they will consider is whether I, as the man in the videos and owner of the page, actually knows what I am talking about.
Am I spoofing, or am I an authority, someone who knows their stuff?
On Facebook they will invariably check how many fans the page has.
This is social proof. This is what I showed Paddy.
The number of fans is over 10,000.
This is what prompted the "holy s**t" remark.
Ireland is a small country; employment law is not the sexiest topic in the world. We are not talking about a fan page for Justin Timberlake or Miley Cyrus.
So, 10,000 fans is pretty good; it's pretty impressive social proof.
Social proof is incredibly powerful. You need it in your business, no matter what you are selling.
Because nobody wants to be first, nobody wants to be the guinea pig, nobody wants to discover that you are completely untested.
You may not have a Facebook page with 10,000+ fans. But you should make it your business not to overlook the power of social proof.
Perhaps start with a testimonials page on your website or blog?
Or on your YouTube channel?
Or on Facebook?