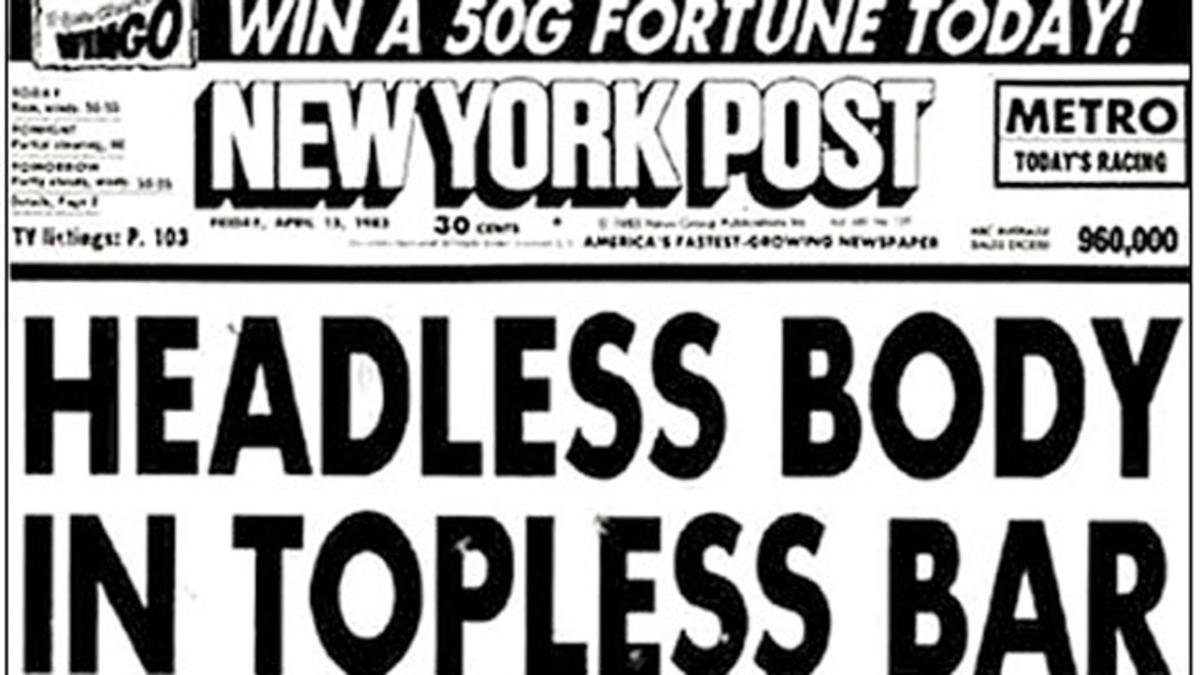 It's an easy mistake to make.
It happens the best of us.
You shed blood, sweat and tears producing great content.
You share it on Twitter, Facebook, Google Plus, and LinkedIn-and nothing happens.
Nada. Zilch.
It isn't even noticed.
It's just drowned in a sea of rubbish.
But your great content is going to waste, because nobody is noticing or reading it.
It doesn't have to be like that.
Imagine your social media channels driving a flood of traffic back to your blog/website.
The key is in your headline.
Let me explain.
80% of people will read the headline of your blog post, but only 20% will read the rest of your article.
The one thing your headline needs to do
The only thing your headline needs to do is to get the reader to start reading the rest of your post/blog/article.
That's it. One job. And the only task your 1st sentence has is to get your 2nd sentence read.
And so on.
You know this story yourself: you are scrolling through your Twitter stream or your LinkedIn feed.
You're in a hurry, you're glancing to see is there anything that interests you, and you will ignore most of what you see.
Until one Tweet or LinkedIn discussion title grabs your attention, and then you have to click the link to see what it's about.
Because it has grabbed your interest, and persuaded you to take a closer look.
But how has your interest been piqued?
And how can you do it to promote your content?
Interest=benefit plus curiosity
Your reader is busy. there is an infinite number of distractions to distract her. Family, business, career, email, Facebook feed, Twitter stream, etc.
So, you must win her interest.
And you need to answer the question that enters her head when she glances at your headline: "what's in it for me?"
But before she asks that question, you need to get her attention. And the best way to do this is to arouse her curiosity.
The combination of arousing her curiosity, combined with a benefit, will win your reader's interest.
One of the best ways to arouse her curiosity is to share some news-everybody loves news, gossip, stories.
But news alone won't be enough-you do need to explain what's in it for her to click on your headline and give your article or blog post a chance.
Here are a few examples of headlines/titles which combine curiosity and a benefit for the reader:
"13 Things Your Accountant/Solicitor/Business Advisor Won't Tell You"
"The Shocking Truth About Facebook Ads"
"Can We Really Trust Gmail?"
"27 Reasons Why It Would Have Paid You to Respond to Our Ad a Few Months Ago"
"How I Made a Fortune With a 'Fool Idea', And You Can Too"
The crucial importance of headline templates
Anatole France, the French writer and philosopher, was awarded the Nobel Prize in literature in 1921.
He, like T. S. Eliot, recognised the value in plagiarism.
"When a thing has been said and said well, have no scruple. Take it and copy it."
T.S. Eliot :
"Immature poets imitate; mature poets steal."
These quotes may have been made with tongue planted firmly in cheek-I don't know.
But they recognise that there are very few truly new ideas, and much of humankind's progress has been on the back of those that went before, and making incremental improvements.
And copying.
Headline templates, therefore, give you a head start when it comes to coming up with great headlines or titles for your content.
Headlines which will get your work notice and read.
Here are some which have stood the test of time:
"The truth about.."
"The facts you should know about.."
"The art of.."
"A little secret that.."
"They grinned when.."
"They laughed when.."
"How to.."
"Do you make these mistakes.."
"The key to.."
You can drill down deeper and actually make different categories of headlines. For example:
threat headlines egHow Safe Is Your [Valuable Person/Object] from [Threat]?
piggyback headlines eg[Famous Person's] Top 10 Tips for [Blank]
simpler life headlines egHow to Take Charge of Your [Unruly Problem]
mistake headlines eg7 [Blank] Mistakes That Make You Look Dumb
how to egHow to [Do Something] While You [Do Something Else]
list headlines eg7 [Blank] Secrets Every [Audience] Should Know
You can build up a bank of headline/title templates which you can use again and again, but adapted for your specific circumstances and topic.
The benefits in "how to" headlines
So, one of the most important factors in any headline is the presence of a benefit for the reader-answering his question, "what's in it for me?"
Quite frankly, the more benefits, the better.
One of the most famous, benefit laden, headlines in history is"How to Win Friends and Influence People".
This heading contains, not one but two, benefits. This doesn't fully explain the phenomenal success of the book of the same name.
But, including more than one benefit in your headline will increase its power, and likelihood of a click through to read more.
3 power words to use in your headline
There are 3 words that can be used in your headline, and are always guaranteed to do a great job.
A word of warning about your headlines
Don't think you can do a great job of attracting attention, and promising a benefit in your headline, and then failing to deliver whatever benefit you promised.
You must deliver.
Whatever you promise, you must deliver in the body of your article/blog. Your credibility will disappear like snow off a hedge if you promise something in your headline/title, and fail to deliver.
The art of headline writing
If 80% of people of people read a headline, but only 20% click through to read the rest of your article, the importance of your headline can't be overestimated. So, spend most of your time crafting your headline.
Try different variations, and generate a big bunch of them. Then, let them simmer, take your time, even sleep on it. And then decide on the best one.
Because, when your headline flows through in someone's Twitter stream or LinkedIn discussion feed, you want it to jump out and lead them by the nose, and heart, to your post.
Do you struggle to write your headlines? Are you getting the attention you deserve? That your work merits?