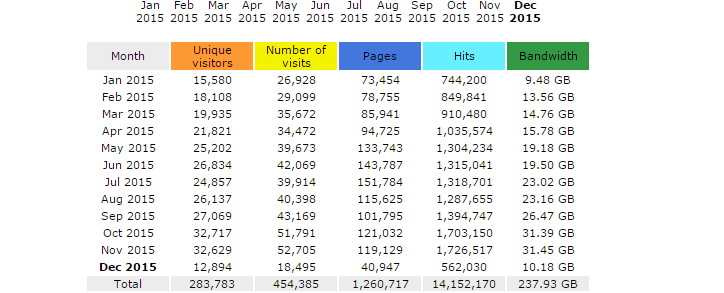 If you were providing a service, and your blog or website was generating 2,000 visitors per day, could you generate many new clients for your business, do you think?
18 visitors.
On the 1st of April, 2013 I started a little website focusing on a particular area of law in Ireland-employment.
It attracted 18 visitors on the first day.
Within approximately 10 months it was generating 800 visitors per day.
In September, 2014, it comfortably exceeded 1,000 visitors per day.
In May, 2015, it was attracting over 1,500 visitors per day during the week.
And in November, 2015 it was generating 2,000 visitors per day most week days (weekends always see a drop in numbers).
You will see from the screen shot that the number of unique visitors has grown in 2015 from 15,580 in January, to 32,629 in November.
All of this traffic is 'organic'-that is, people searching for solutions to problems/information 'on the internet' and being sent to this website as a result of its search engine position in the Google results pages.
I started the site at the beginning of February, 2013. Just a simple no bells and whistles site on the free WordPress publishing platform which is provided with any hosting account.
Up to November, 2015 not one visitor had been sent to the site by any form of advertising. Around October/November, 2015 I began to dabble a little bit with Facebook advertising because an English marketing consultant-Ian Brodie– who I rate very highly, wrote about the great results he had seen with Facebook advertising.
So, I did a little bit of that for a few weeks in November and December with the object being to get people to sign up for my free report, "16 Common Employment Law Mistakes Most Irish Employers Make".
How Can You Use This for Your Business?
How has this been possible?
The key is very simple: good, useful, informative content published regularly on the site has led to the growth.
The proof of this is another vital statistic that you should always pay most, if not all, of your attention to: the 'search keyphrases' figures.(See screenshots). These are the actual phrases that people typed into the search box of their browser to find some information about their problem. It may have been unfair dismissal, constructive dismissal, disciplinary procedures, how to reduce wages, holiday pay etc.
Let me explain.
Keyphrases Used on Search Engines by Visitors
The source of all of this traffic is the search engines, particularly Google.
Most people focus on the 'top 10' search keyphrases that has brought visitors to their site. These are the phrases typed in by surfers when they are looking for information or to learn more about their problem.
The 'Awstats' program, which is very common and is most likely installed on your hosting account, lists the top 10 phrases used by people to find the site.
But in addition to this it also shows and lists all of the different keyphrases used by visitors who landed on the site.
Two things can be gleaned from this:
It is the wide range of keyphrases/words that accounts for the traffic and not the limited strategy of trying to rank your website for only a handful of target phrases;
The regular publishing of comprehensive, authoritative, useful content will be rewarded by the search engines like Google, Yahoo, and Bing in delivering traffic to your site.
The reason that this site ranks so well in the search engines and consequently is attracting growing numbers of visitors is, simply, the site's content.
It is informative and authoritative, not shallow. Most or all of the blogs/posts/pages on the site are fairly comprehensive treatments of the subject matter.
This ensures that each piece of content is replete with synonyms, related phrases, industry jargon, bits of legislation, and so forth.
And Google recognises all of this stuff as a good signal that the posts/blogs are not 'thin' or shallow with a view to just gaming the search results.
Instead, they are genuine attempts to provide quality, authoritative, accurate information in this area of law which affects so many people, employers and employees alike.
In addition to the search engines finding this content and ranking it and delivering traffic, this type of content is shared around by people with friends, colleagues, etc.
And it gets linked to and referred to from discussion forums and some social media sites where people might be discussing one of the topics covered on the site.
This shows the value of having a lot of information/content/blogs on your website.
The Simple Strategy Anyone Can Implement
What is involved here is simple:
Find out what people in a particular market are looking for (Google will tell you with their free keywords tool)
Give it to them (provide the information that they are looking for and answer their queries and concerns)
For your business, think about the topics that your website or blog should cover as a priority. What are the huge concerns or worries of your target market?
Then think about a comprehensive "list" post you could publish on your site, eg "21 Surprising Facts About Your Lawn", and commit to publishing interesting, authoritative content on a regular basis.
You will soon become a trusted authority in your industry and see similar organic growth in your web traffic numbers as I have.
If you want to take a look at the site: http://EmploymentRightsIreland.com
And remember: even though there are 92 posts on this blog/website now, it started in April, 2013 with 1.
Because the longest journey begins with a single step.
Click on the images to enlarge.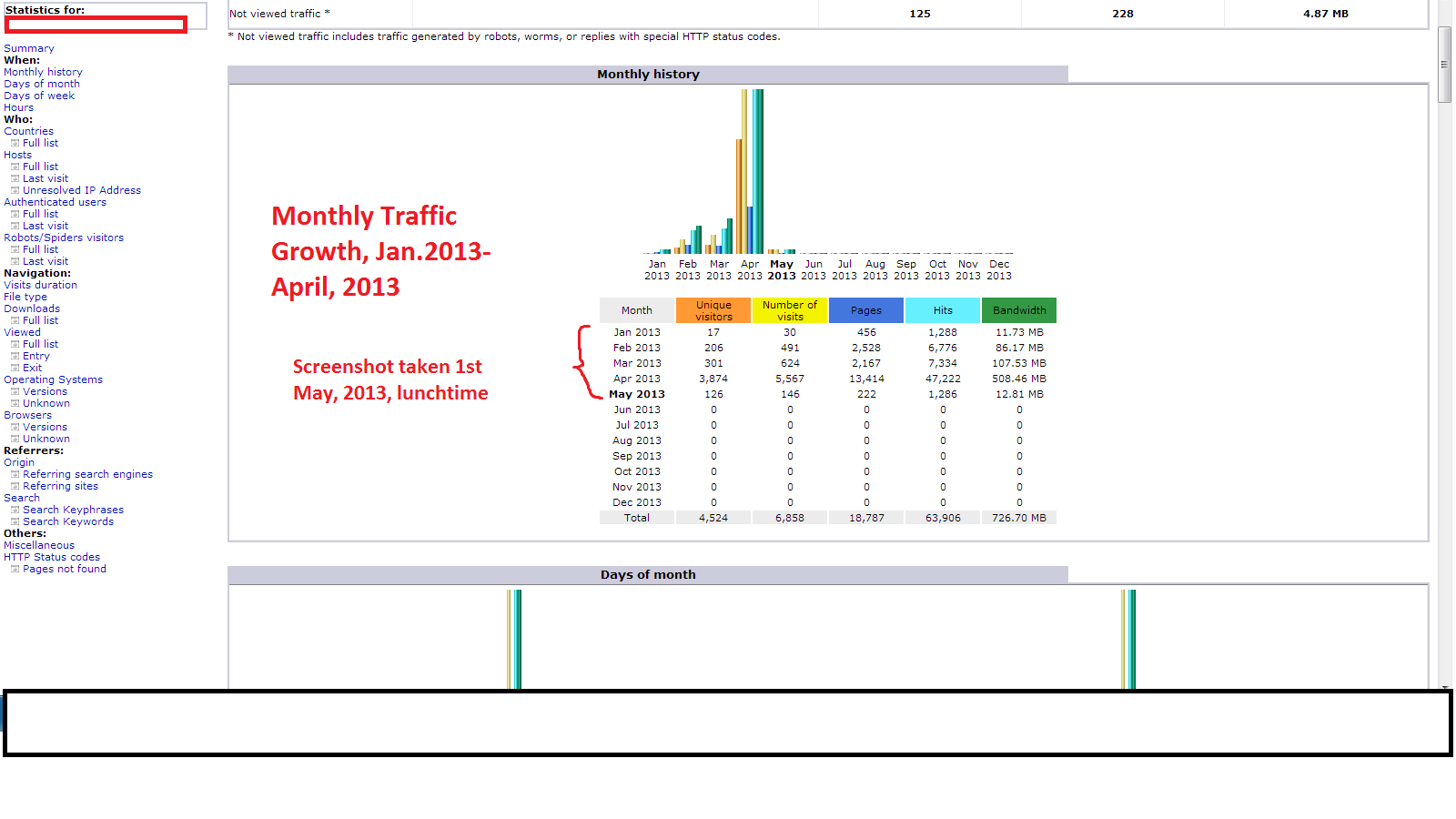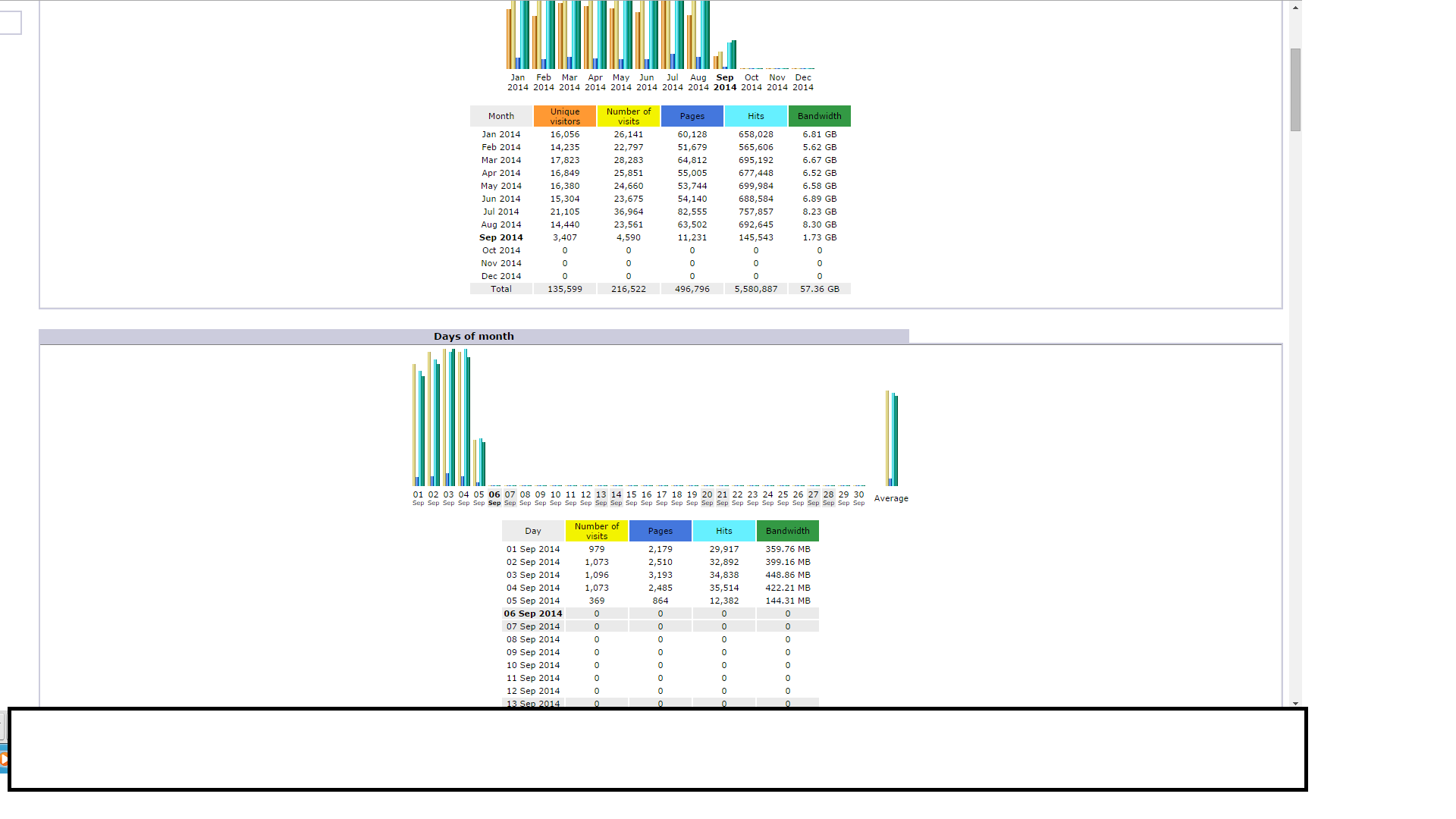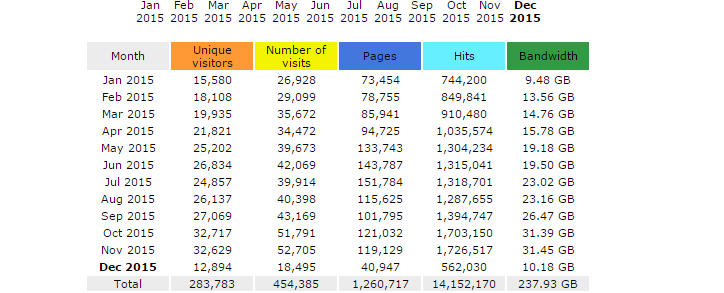 Update 2018
The daily traffic to this site is now 4,500 per day in April, 2018.