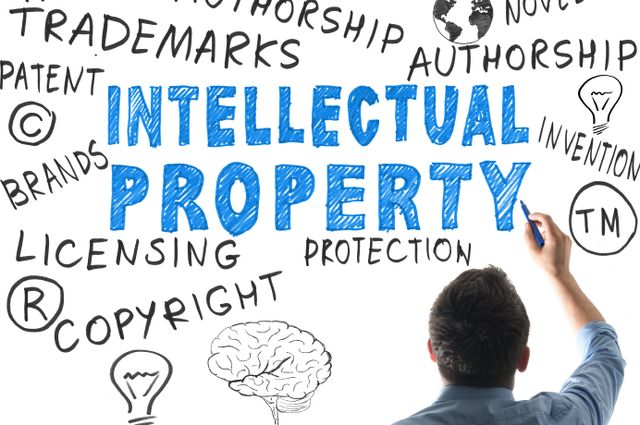 You might have heard the phrase "intellectual property" bandied about.
And you might have thought: "well, that doesn't affect me-it's only big companies that need to worry about that".
Think again.
Intellectual property can, on occasion, be the greatest single asset that a company owns.
The growth of the value of intellectual property such as trade marks, copyright and domain names has led many savvy small business owners to look at their own business and its intellectual property.
Intellectual property, like any other form of property, can be bought and sold in a similar fashion.
What is intellectual property?
Intellectual property includes trade marks, copyright, passing off, counterfeit goods, confidential information and domain names.
There have been many high profile legal battles concerning intellectual property. A high profile battle in Ireland involved Sean Dunne, the property developer and the ownership of the D4Hotels domain name.
This involved a legal dispute between Dunne and a former manager as to who was entitled to ownership of the domain name.
It is understood that a significant sum of money was involved in the resolution and settlement of this dispute.
Karen Millen and Dunnes Stores
The fashion designer, Karen Millen, also brought legal proceedings against Dunnes Stores in relation to the unregistered design of garments that Dunnes were selling in their stores.
This was interesting from an intellectual property viewpoint as Karen Millen did not register a trade mark for the design in question. However the court recognised her rights in the unregistered trade mark.
McDonalds are another high profile company who guard their intellectual property rights jealously.
And it is equally important for small business in Ireland to do likewise as for some companies, the only significant asset that they own is their intellectual property right be it a trade name, a domain name or copyright in written material or photographs.
Domain names
It is important to note that whilst the registration of a domain name is a simple enough process, it is prudent for the owner of a domain name to also register the same name as a trade mark.
Because you can own a domain name but not own the trade mark for that same formation of words.
Intellectual property covers a wide spectrum of commercial activity. It may well be the case that your business has some valuable intellectual property which you may not recognise.
So take a look around your business at your trade name, business name, trade marks, copyright material, domain name(s) and see if you need to take steps to protect it.
By Terry Gorry