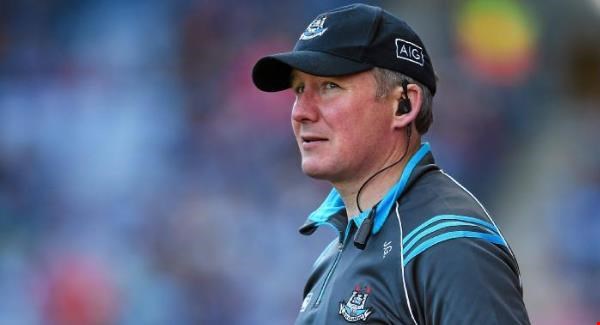 Are you running a business?
Do you manage people?
There is one thing that Jim Gavin, the Dublin football manager, Aidan O'Brien and Willie Mullins, the racehorse trainers never fail to do.
Let me explain.
Aidan O'Brien
Last week, I was, as usual, watching the racing on Channel 4.
Aidan O'Brien's horse, The Ghurka, had just won a group race.
In the after race interview O'Brien did what he always, without fail, does: he name checked all his stable staff who look after the horse on a daily basis.
Not a generic thanks to "all the staff" but along these lines: "Mary looks after the horse every day, and Jimmy rides him out, and Timmy, Susan, Aidan, and Shane-they all look after him and love the horse and said he was in great form, so we couldn't have been happier with him…"
O'Brien name checks, and recognises, individual stable staff after big (and all) successes as a matter of course.
If he had named the local postman as being instrumental in the horse's performance and rude good health I would not have batted an eyelid.
He always thanks "the team", and deflects individual glory as if it to say, "this is not about me, it's about my team, I'm very lucky…"
Can you imagine the pride these employees, and their families, take from their daily work being recognised by the boss from the parade ring at Royal Ascot or Epsom in front of millions watching live on television?
Do you imagine it would engender some loyalty from those staff?
Some serious commitment?
Would they take pride in their work?
Would they really look after the horse in their care, even when nobody was watching?
Willie Mullins
Willie Mullins, the national hunt champion trainer, does the same thing in virtually every interview. Listen to him closely on television at Cheltenham or Leopardstown or Punchestown, or anywhere else, for that matter.
He name checks the individual member of staff who rides out or mucks out on a daily basis, or travels with the horse, or makes any contribution.
It would be easy for O'Brien and Mullins, champions of their sport and geniuses of their profession, to take all the credit.
Nobody would quibble, as their brilliance is rightly recognised, spoken about and written about in the media.
Yet they take every opportunity to thank and recognise each worker involved, no matter what their rank or position in the organisational structure.
Jim Gavin, Dublin Football Manager
Last weekend the Irish Times trumpeted the fact that they had an interview in the paper with Jim Gavin. They described it as his first "one on one interview".
They told us this was unusual because Gavin had not, since taking over as manager of Dublin, given interviews to anyone.
Here's what the Irish Times said:
But you must understand something. Jim Gavin has been the manager of the best team in the country's biggest sport since late 2012 and this is the first time he's sat down alone with a newspaper reporter. We've asked countless times and the answer has always been polite and always been no.
This is in sharp contrast to many managers who cannot resist a microphone or reporter's note pad and pencil.
So, I was intrigued because I thought to myself, "why now?", why is he giving this interview?
When I read it it soon became clear: the prime purpose was to promote the Bray air show which was on the same weekend, and which Gavin is involved in as a pilot and safety officer with the Irish Aviation Authority.
And the reason for not doing interviews before this one was set out very clearly by Gavin:
"I've always steered away from one-on-ones," he says. "Because it genuinely is not about me. It's about the team."
And this one philosophy was the only football related comment Gavin made in the interview. The rest was about flying, his life as a pilot, how it all started etc.
But it's an important one, especially if you are managing people in any capacity.


Conclusion
From these 3 masters of their sport/profession you can see the one common philosophy and dogma: it's all about the team.
Is this the case in your business or organisation?
If it's not, I invite you to reconsider and learn from Gavin, O'Brien, and Mullins.