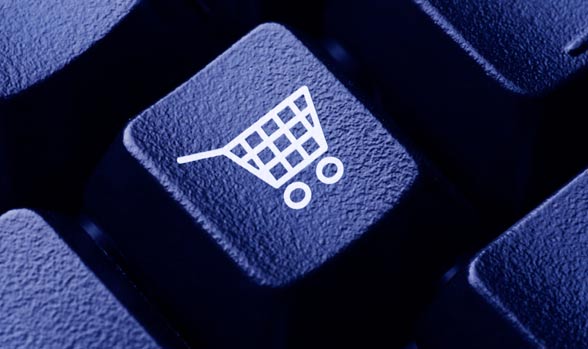 If you sell online or by telephone to consumers these regulations are critically important.
The full title of these regulations is a mouthful: European Communities (Protection of Consumers in Respect of Contracts Made by Means of Contracts Made by Means of Distance Communication) Regulations, 2001 (SI 207/2001).
But they are of critical importance if you are involved in e-commerce or selling goods or services online to consumers under distance contracts.
What Businesses are Affected?
All businesses who sell online to consumers
All businesses who sell by telephone to consumers
All businesses who sell by direct mail.
Financial services are not covered by these regulations but by different 2004 regulations: EC (Distance Marketing of Consumer Financial Services) Regulations, 2004.
What Transactions are Affected?
Distance contracts which are
 In these Regulations "distance contract" means a contract between a supplier and a consumer which –
(a)  relates to goods or services,
(b)  is made under an organised distance sales or service-provision scheme run by the supplier, and,
(c)  is made by the supplier making exclusive use of one or more means of distance communication up to and including the moment at which the contract is made,
other than –
(i)   in the case of any provision of these Regulations (including a provision referred to in paragraph (ii)) a contract which –
(I)    relates to financial services, including financial services referred to in Annex II of the Directive which, for convenience of reference, is set out in Schedule 2,
(II)   is made by means of automatic vending machines or automated commercial premises,
(III)  is made with telecommunications operators through the use of public payphones,
(IV)  is made in respect of the construction and sale of immovable property or relating to other immovable property rights, other than the rental of such property or rights in such property,
or,
(V)  is made at an auction,
(ii)      in the case of Regulations 4, 5 and 6 and 7(1), a contract –
(I)    for the supply of foodstuffs, beverages or other goods intended for everyday consumption supplied to the home, residence or workplace of the consumer by regular roundsmen,
or,
(II)   for the provision of accommodation, transport, catering or leisure services where the supplier undertakes, when the contract is made, to provide those services on a specific date or within a specific period.
These regulations do not apply to
Auctions
Vending machines
Contracts in connection with property.
The distance communication must be the only method of communication with the consumer for these regulations to apply-if a face to face meeting was involved then the regulations do not apply.
The means of distance communication are also set out in the regulations:
Means of communication covered by Article 2(4)
–          Unaddressed printed matter
–          Addressed printed matter
–          Standard letter
–          Press advertising with order form
–          Catalogue
–          Telephone with human intervention
–          Telephone without human intervention (automatic calling machine, audiotext)
–          Radio
–          Videophone (telephone with screen)
–          Videotex (microcomputer and television screen) with keyboard or touch screen
–          Electronic mail
–          Facsimile machine (fax)
–          Television (teleshopping).
How Do the Regulations Affect Consumer Contracts?
1.     Prior Information
The contract is not enforceable against the consumer unless she has been given certain prior information This information includes
The identity of the supplier
The main characteristics of the goods/services
Price
Delivery costs if any
Arrangements for payment, delivery
The right of cancellation
The period for which the price remains valid.
2.     Cooling Off Period
The consumer has a right to a cooling off period of 7 days during which he can cancel without giving a reason.
If the confirmation obligations have not been complied with then the cooling off period is extended by up to 3 months.
However the consumer's right to cancel does not apply
For services if performance has already commenced with the consumer's agreement
Goods/services which are subject to change in the financial market
For perishable or customised goods
For newpapers, magazines and periodicals
For audio or video recordings or computer software which was unsealed.
If the consumer exercises his right to cancel during the cooling off period then he is entitled to a reimbursement even if the condition of the product is perfect.
This is unique in consumer legislation.
3.     Time Limit on Performance of Contract
There is a time limit of 30 days within which the supplier must perform the contract.
4.     Inertia Selling
Inertia selling-a demand for an unsolicited product or service-is prohibited.
5.     Fraudulent Credit Cards
The Regulations also give the consumer a legal right to demand the immediate cancellation, re-credit or return of any payment where fraudulent use has been made of her credit card(s).
Non -Compliance
A person who fails to comply with these regulations will be guilty of an offence and can be fined up to €3,000.
The Director of Consumer Affairs can apply to the High Court for an order to carry out compliance of the contract.
These regulations are obviously of enormous importance to internet sellers and must also be read in conjunction with other consumer protection legislation including the Electronic Commerce Act, 2000,  sale of goods and supply of services legislation, misleading advertising legislation, unfair contracts and defective products legislation.
By Terry Gorry
Google+